وظيفة Director of Media & Communications في دبي في شركة Manpower Middle East
تاريخ اعلان الوظيفة 2018-03-12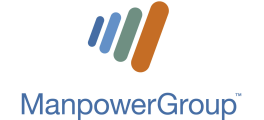 Director of Media & Communications
تاريخ الإعلان عنها: 2018/03/01
الوصف الوظيفي
Our Client is currently recruiting for a Director/Head of Communications based in Saudi.
This role leads both Internal and External Communications for Company, with a focus on promoting the vision and mission of the organization
In close contact with Company's executives and marketing teams, and through close management of a PR agency, the overall purpose is
- To define and deliver the Communication and PR strategy and position Company's key messages across the Media by building relations with News Channels
- To help the leadership team create an environment that promotes collaboration, innovation and growth right across Company's
Company's Location – Riyadh, Saudi Arabia
You're able to undertake the regional and international travel if required.
The Opportunity:
The centre is looking for an experienced communicator to position the organization across the globe.
You'll develop and deliver Company's integrated external and internal communication strategy, with on focus on traditional media.
It's an opportunity to join an ambitious and focused organization at the start of an exciting growth phase and contribute to its success.
What kind of work would you be doing?
>Externally,
You'll establish Company's global reputation, you'll identify, map and engage Company key stakeholders, using the full communications mix, with a focus on traditional media, News Channels like MBC, BBC etc. and PR agencies, Communications, Media relations, digital, social media and your network.
1. Communication and PR Strategy & Planning
o Define the global PR strategy and global branding
o Identify key business journalists and build their awareness, understanding and preference for Company
o Lead speaking opportunities and executive visibility programs
o Provide advice to business heads on the reputational implications of the initiatives
o Deliver year-long, measurable offline media strategy. Use social media to drive buzz/word of mouth.
2. Press Office function
o Lead the press office function PR together with the PR Agency
-Respond to requests from journalists and external communication stakeholders
-Monitor of coverage, and responding where necessary
-Media training of Company's spokespeople
-Crisis and issues management
o Support Company's marketing and communications team
- Localize corporate statements and messages
- Lead Regional campaigns, prepare events and brief Company's stakeholders with local PR agency
- Create a "best practice" spirit and lead regional practice sharing
>Internally,
• You'll help the regional leadership team create an environment that promotes collaboration, innovation and growth right across Company's.
• You'll be instrumental in aligning and motivating the Company's employees behind Company's ambitions and priorities of the organization, ensuring they embrace their role.
• You'll manage internal communication tools (Workplace) and ensure everyone in Company's feels connected to leadership, to each other, and to the progress you're making. With a focus on EMEA.

المهارات
This job might be for you if:
-You're a successful senior communicator, with regional experience across integrated communications and proven experience of creating strategic PR plans and executing tactical campaigns. Ideally in a regional role or the multi-cultural environment.
-You've An extensive network of media contacts
-You've a proven experience working with executives at all levels as media spokespeople and have top class writing skills, demonstrating the ability to adjust your style to different media audiences in a creative, energetic way.
- You thrive in an evolving environment, and you enjoy operating at both a strategic and tactical level (you'll need to develop the communication strategy and plan, and then roll up your sleeves to deliver it.)
On a practical level, we need someone who is hands-on and willing to support a regional and global team, with evidence of being a self-starter.

تفاصيل الوظيفة
منطقة الوظيفة

دبي, الإمارات العربية المتحدة

قطاع الشركة

وكالات التوظيف/التوظيف

طبيعة عمل الشركة

صاحب عمل (القطاع الخاص)

الدور الوظيفي

التسويق والعلاقات العامة

نوع التوظيف

دوام كامل

الراتب الشهري

غير محدد

عدد الوظائف الشاغرة

غير محدد

الرقم المرجعي للوظيفة

JB3770537
المرشح المفضل
المستوى المهني

إدارة عليا/تنفيذي
لقد تم الإعلان عن هذه الوظيفة في التخصصات التالية:
المصدر